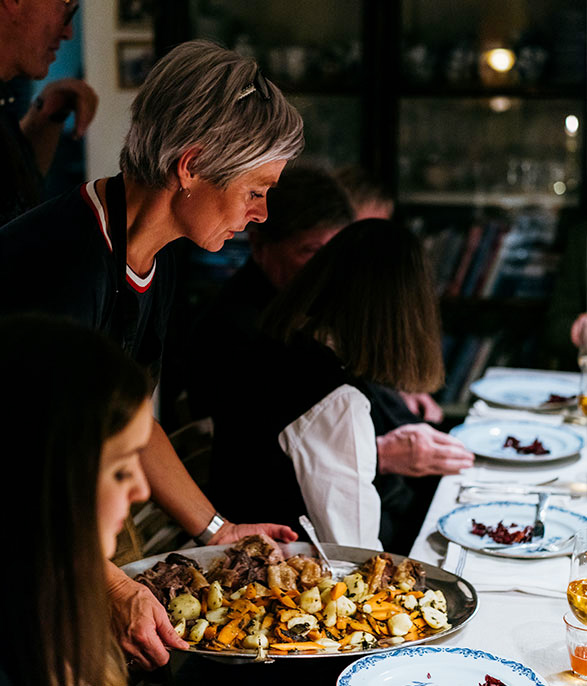 The Food
Heimablídni offers a view of the Hestfjord and five home cooked courses. All of our basic ingredients are Faroese: The main course is lamb from our heard, which lives freely in the mountains. One of our favorite dishes includes the neighbouring salmon from the fjord in Velbastað. Anna's dessert comes from our garden; and all food is combined with a variation of beer from the local brewery.
The cost is 995 DDK pr. person included beverage from the local brewery.
Minimum 8 up 38 people.
SUPPER CLUB
In the summer time we offer individuals and groups a unique view into the Faroese culture combined with our traditional Heimablídni experience: culture, view and food.
The total price for an evening at ours is 995, – including bevarge an a appetizer with rhubarb limonade and a shot of Faroese gin.
Check out Visit Tórshavn or contact torsinfo@torshavn.fo to learn more.
As our former guest Becca LoVerso from New York wrote: "This has to be one of the greatest ideas on the planet. The food was wonderful, the atmosphere was fantastic, and the dinner conversation with our fellow travellers cannot be compared. It was an all-inclusive price, worth every penny."